Malta, the ideal back-drop to celebrate your most special day
The Maltese Islands, one of the most charming destinations in the Mediterranean, offer the ideal backdrop for the perfect wedding. Blessed with sun practically all year round, together with their stunning beauty, unique history and architecture, together with friendly and English-speaking people, the islands also cater to all tastes and budgets when it comes to wedding receptions. And we're only a couple of hours away by plane from major European gateways!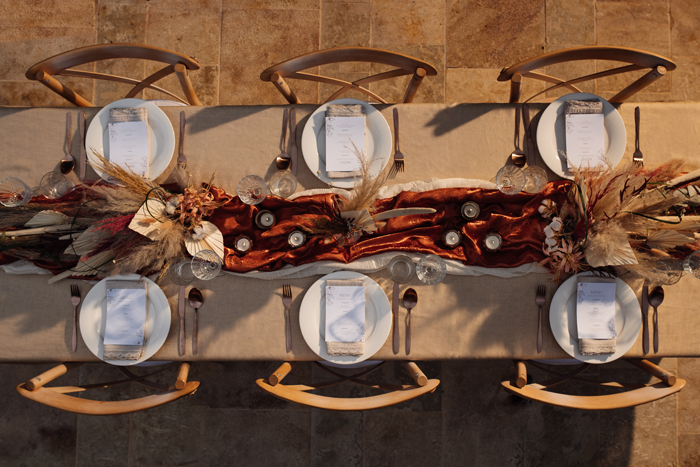 A 90-year legacy of quality… our guarantee for a perfect wedding experience
With a 90-year history, Busy Bee is an essential part of Malta's heritage, and a by-word for quality in the world of confectionery and wedding receptions. Over the years, thousands of wedding couples, including many from all over the world, have entrusted us with making sure that their special day becomes a memorable occasion for them and their guests. Our team of event planners is on hand to coordinate your Malta wedding down to the last detail, ensuring that you have a stress-free experience, and that you will be able to enjoy your special day to the full.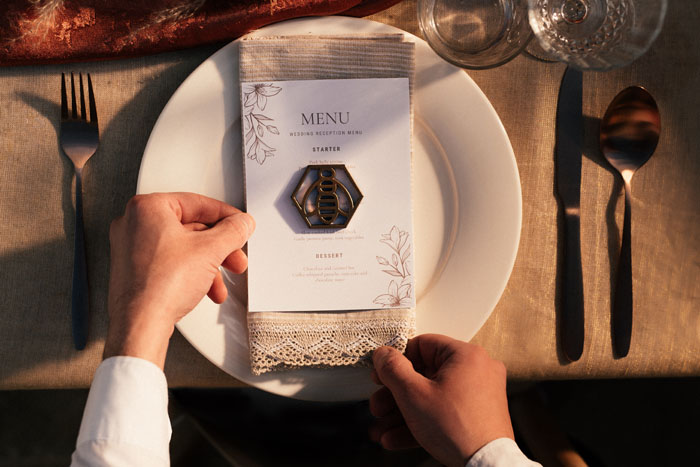 Choosing the perfect setting for your wedding couldn't be easier
We can offer you a wide selection of unique indoor and outdoor venues to choose from, including beautiful beaches, enchanting gardens, grand palazzos, elegant private villas, as well as many other wedding venues with classical or more contemporary settings.
Plated meal, family-style, or buffet… the choice is yours
At Busy Bee we give you the option of various menu service styles to choose from for your seated wedding – such as the plated-meal, family-style or buffet options – with the added attraction of live-cooking stalls, which offer an extremely innovative way to help make your special occasion an even more memorable one. Of course, all our catering is prepared in-house by Busy Bee's amazing team of expert chefs, pâtissiers and chocolatiers, and our event planners will also help you tailor-make your preferred menu adapted for the occasion.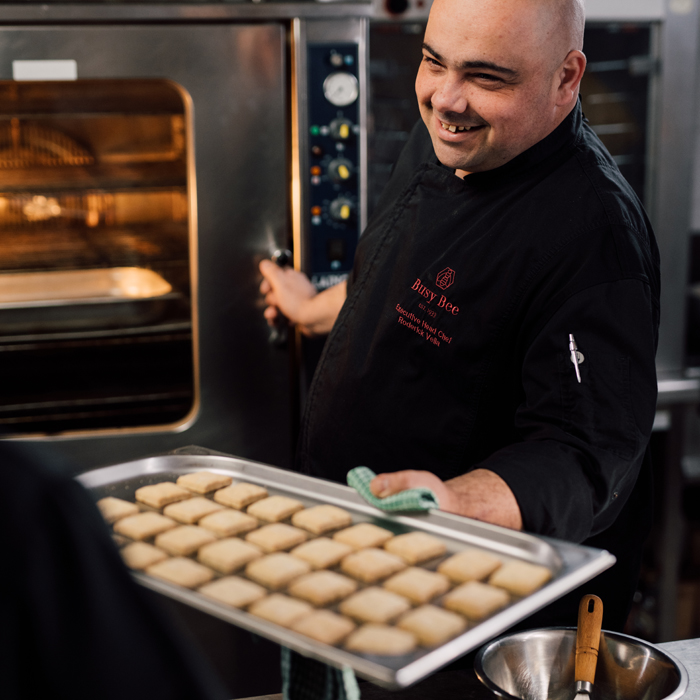 Bee Complete – our full service commitment for a stress-free event
Once you contact us, one of our experienced event consultants will take you under their wing and guide you through all that you need to ensure a perfect wedding experience. In line with our Bee Complete concept, all our weddings include a waiter service, a customised beverage package, and your choice from our range of renowned cakes and exceptional confectionery items as desserts. We will also provide you with all the support you need to overcome any logistical challenge, including the coordination with the various suppliers.