Talk to the experts
Over the past years, we have seen a rise in the trend towards seated wedding receptions, and thanks to the increase in demand we at Busy Bee have witnessed for these type of occasions, our team has rapidly become experts at organising the perfect seated wedding!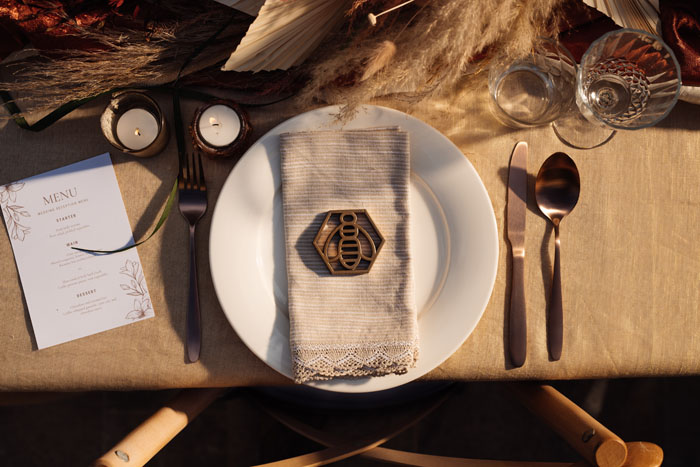 A fun way to celebrate your special day!
Although this fashion of celebrating a wedding is more recent locally, many have discovered that this alternative can be as much fun as stand-up receptions for all involved. Apart from the obvious comfort of sitting down to enjoy a delicious meal with those seated at your table, seated wedding receptions still provide an opportunity for the bride and groom to go round each table to thank them for sharing their celebration, and for guests to mingle with friends or relatives from other tables between courses. Of course, once the food is served, those looking forward to dance can do so once the food is served, while the rest can continue socialising with other guests on other tables!
Plated meal, family-style, or buffet… the choice is yours
At Busy Bee we give you the option of various menu service styles to choose from for your seated wedding. The plated meal option remains the most popular. A plated meal usually consists of three courses – the entrée, the main course, and the dessert. The past years have also seen an increase in demand for family-style weddings. This more informal and more socially engaging form of meal involves the placing of platters of food along the seating table, with the guests helping themselves from the various menu items, thus replicating the ambience of a typical family dinner. A wedding reception can also take the form of a buffet, where your guests will be invited to go to specially set tables where they help themselves to the range of menu items on offer. You have the option of having just the main course served in buffet style, or all three courses.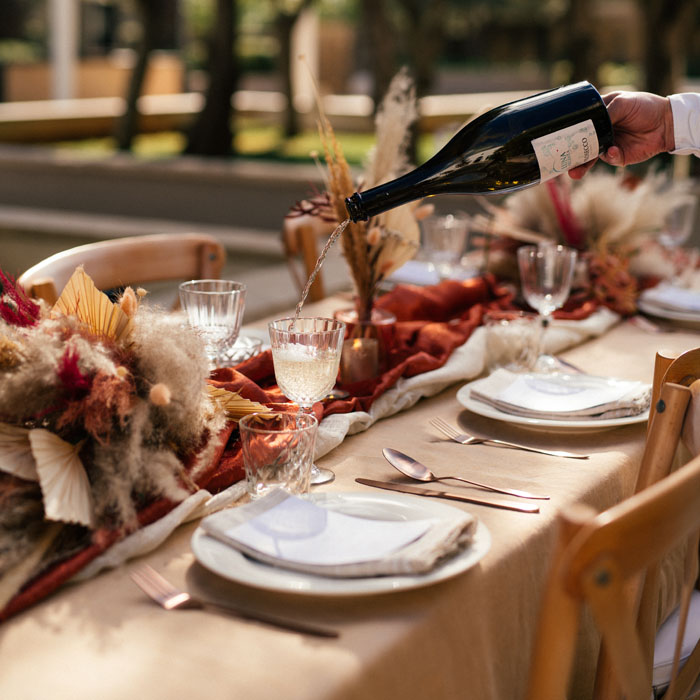 Customise your menu from our chefs' marvellous fares!
As regards the menu itself, we recommend that you browse our variety of protein-based meals, such as chicken, beef or fish, in order to satisfy the diverse preferences of your guests. Alternatives for guests with particular dietary requirements should also be provided. All this might seem daunting, but do keep in mind that all this preparation is stress free! Our people will walk you through all the menus and also help you customise your own menu if you prefer. Moreover, they will organise a personalised food-tasting session of our marvellous fares so that you can see and taste first-hand what your guests will be enjoying on the day. Whatever your preference of menu service styles for your seated wedding, by letting us handle your special occasion you will have the peace of mind of knowing that you are engaging Malta's top caterers and wedding specialists.
Bee Complete – our full service commitment for a perfect wedding experience
Once you contact us, one of our experienced wedding organisers will take you under their wing and guide you through all that you need to ensure a perfect wedding experience. In line with our Bee Complete concept, all our weddings include a waiter service, a customised beverage package, and your choice from our range of renowned cakes and exceptional confectionery items as desserts. We will also provide you with all the support you need to overcome any logistical challenge, including the coordination with the various suppliers.