Wow your guests with our live-cooking experience!
If you want your event to stand out from the rest, go for something a little different. Why not have an interactive visual experience with live cooking stations to wow your guests?  Live-cooking stalls at wedding receptions are becoming extremely popular, especially because this type of meal service is a particularly visual and interactive experience, with our chefs cooking your guests' meals on a series of specially-themed long tables. Your guests are then at liberty to visit the various stalls and help themselves from the various options available, which can be savoury or sweet, giving them the opportunity to see their favourite dishes being prepared live whilst enjoying your event.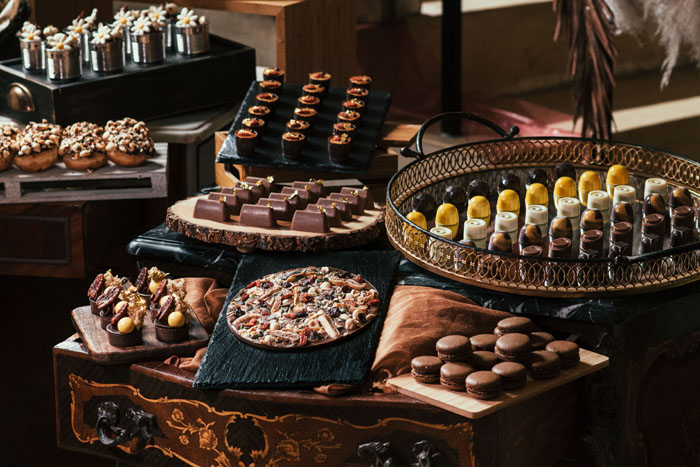 Enjoy the perfect culinary experience from an exciting choice of menus
Live cooking stations provide a fashionable and versatile choice of menu selection, allowing you to share your favourite cuisines, and allowing the guests to customise their individual experience.  Our savoury live-cooking stalls offer an exciting range of culinary options, including Street Food stations with international favourites such as corn dogs, beef sliders, fish and chips, as well as Asian steamed buns with pulled pork. A great favourite with wedding guests must definitely be the Beef Bar, which features a mouth-watering choice of different cuts of beef grilled to perfection live by our chefs, and served with a variety of side-dishes, garnishes and sauces. Your guests are also sure to relish the choice of home-made cured meats and salami available on our Charcuterie and Salami table!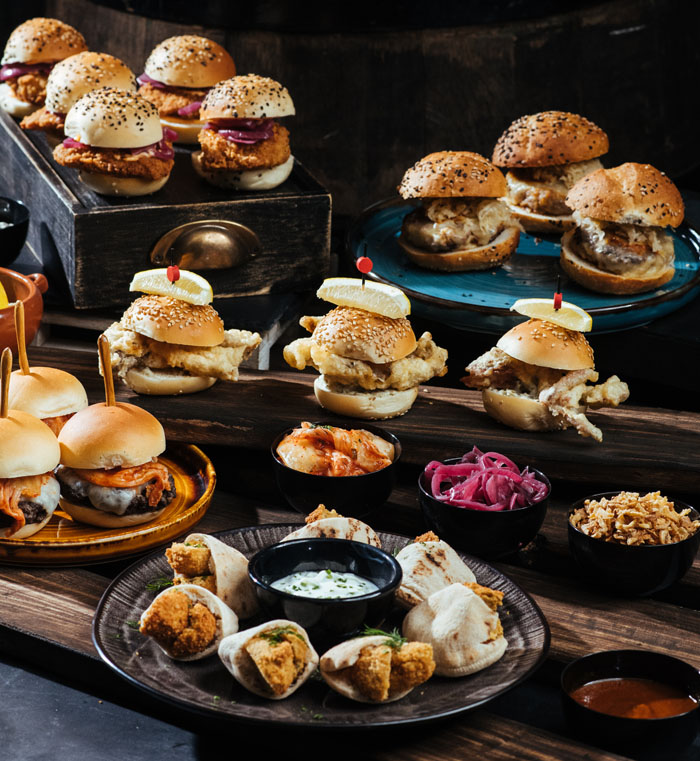 An opportunity to indulge in the magical world of Busy Bee confectionery
Of course, one can expect our Sweet Stations to offer all kinds of dessert items from Busy Bee's renowned world of confectionery. The artistic excellence of our pastry chefs will be on show at the Dessert Bar, where your guests will be able to indulge in a tantalising world of colours and flavours made up of cakes, tarts and pastries. They will also be certainly drawn to the Chocolate Station by the allure of delicious truffles, pralines and chocolate-glazed doughnuts, all made in-house by our chocolatiers. All of this will be topped up by our popular Crêpe or Waffle Station, where our pastry chefs will be ready to oblige your guests with the flavours of their choice.
Customise your own live-cooking experience, with the help of our experts!
Live-cooking stalls offer an extremely innovative way to help make your special occasion an even more memorable one. If you have something in mind, share it with our team of experienced event consultants. They will be on hand to walk you through all the options and assist you in choosing the perfect live-cooking stalls to go with your reception menu!